It is a luxurious and relaxing treatment.
Gold facial uses a mask of pure 24 karat gold.
It includes cleansing, exfoliation with ultrasound, massage, oxygen treatment, and the gold mask.
Gold is well known for its ability to remove toxins. It helps to repair oxidation damage and is a great treatment for polluted skin.
Helps to improve the appearance of age spots by helping to slow the creation of melanin, accelerating cell renewal and decreasing skin inflammation.
The gold facial also assists in lymphatic drainage and improved blood circulation, while helping to enhance skin elasticity.
Gold Therapy
Gold that is considered as a fire of sky thrown into the Earth apart from the Sun and used as medicine for external use in the past has been still applied variously for esthetic business for women over the world with the scientific public confidence proved by an antioxidant effect.
Such a remarkable benefit was completed by Luxury 4G Gold Therapy with unique ingredients and system that overcome the Gold's difficulty in penetrating the skin and dissolving easily.
Benefits
Detoxifying – Removes various pollutants in the skin by ion exchange : removes impurities into pores.
Skin Toning – Refines pores and improves skin tone by thermal circulation
Cell Activation – Delivers active ingredients deep into the skin and activates NMF
Lifting & Firmness – Prevents the skin from sagging by stimulating cell growth into basal layer and improves firmness
LUXURY 4G GOLD FACIAL THERAPY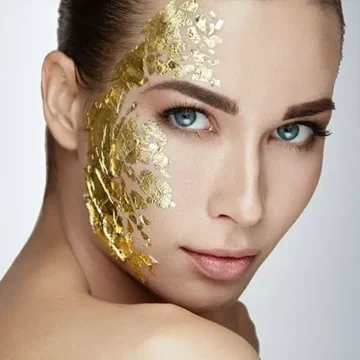 The sequence of Luxury 4G Gold Therapy
Cleansing Derma Science Milk Essential Cleanser- Throughly removes makeup residue and impurities without irritation
pH Regulation Hydro Science Derma Essence Toner – Restore pH balance, soothes, activates micro circulation and tones the skin
Gold Sorbefacient Serum Corrective v-PGA Peptide – Activates gold ionization to optimize the skin condition
Luxury Gold 24K Good Foil – Strong detoxifying and anti oxidant effects delay the cell aging
Gold Activator Hydrating Cream – Soothes the skin and give it moisture by penetrating the gold into the skin
Nutrition Absorbent Serum Corrective v-PGA Peptide – Involved in NMF ( Natural Moisturizing Factor ) activation and melanin synthesis, it has excellent brightening effect and acts as a powerful anti oxidant
Mask Gold Peel Off Mask – Acts as water supplier and detoxifies, refining with antibacterial effect
Finish Hydro Science Derma Essence Toner – Restore pH balance and complexion, soothes and activates microcirculation
Finish Serum Corrective v-PGA Peptide – Good for anti aging, refining, moisturizing and firming
Finish Hydrating Cream – Repairs damaged skin by stimulating the growth of new cell, supplying water deep into the skin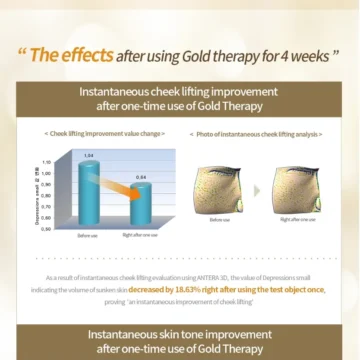 Benefit of Serum Corrective v-PGA
( Gold Ionization Catalyst )

Ideal combination of Natto extract and highly concentrate of Vitamin B family (B5, B6, B12, K2) Electrical conductivity of gamma – PGA in which contains plenty of negative ions induces various minerals holding positive ions and delivers active ingredients deeply into the skin. It has an excellent moisturizing capacity which is a maximum of 10 times more effective than wrinkle filler and stimulates the function of cell structure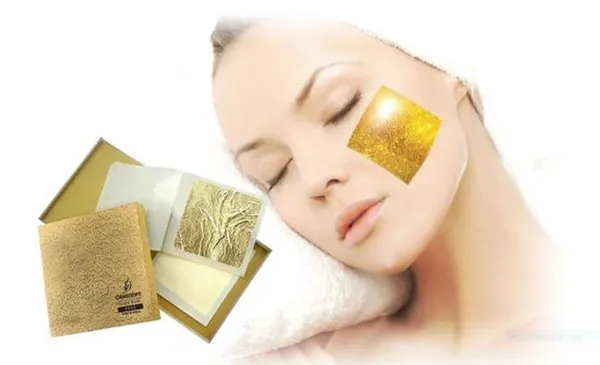 Benefit of 24K Gold Foil
( Ion Anti Oxidant Effect )

99.99% Pure gold detoxifies wastes and impurity and helps skin to regenerate cell in order to increase the skin firmness. This finally stimulates whitening and anti aging effects

Hydrating Cream
(Gold Ionization Activator )

Various water – soluble plant moisturizing extract activities the ionization of fine gold particles and works to soothe and moisturize the skin

Gold Peel Off Mask
( Gold Repairing )

Active ingredients like Gold, Collagen, Algin stimulate cell activation and regeneration and Maltodextrin that forms a unique viscosity helps skin to look firm and lift