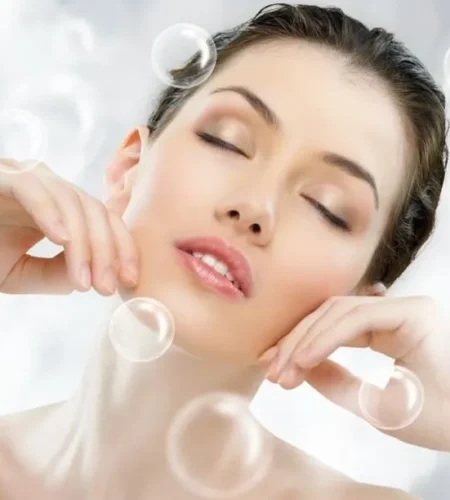 Combined with a microdermabrasion, this 'WOW'-worthy facial will not only leave you feeling refreshed and rejuvenated, but actively targeting any problem areas on your face such as acne, aging, and sun damage. If you are a smoker, this is the facial for you! With the Oxygen Infusion Facial, you will see the toxins being lifted from your face leaving nothing but your natural glowing beauty. Deep pore cleansing included.
An Oxygen Infusion Facial is a skin care treatment that involves the use of pressurized oxygen to infuse various serums and nutrients into the skin. This treatment is designed to rejuvenate and hydrate the skin while also promoting collagen production, improving circulation, and reducing the appearance of fine lines and wrinkles.
The treatment typically starts with a thorough cleansing of the skin to remove any impurities and prepare it for the infusion. Then, a special serum that contains a combination of vitamins, antioxidants, and hyaluronic acid is applied to the skin. This serum is chosen based on the individual's skin type and concerns.
Next, a small handheld device is used to apply pressurized oxygen to the skin, which helps to push the serum deeper into the skin's layers. The oxygen also helps to stimulate cell regeneration and improve circulation, leaving the skin looking and feeling refreshed and rejuvenated.
After the oxygen infusion, a moisturizer and sunscreen are applied to the skin to protect it and lock in the benefits of the treatment. The entire process usually takes around 60 minutes and is suitable for all skin types. Some people may experience slight redness or sensitivity immediately after the treatment, but this should subside within a few hours.