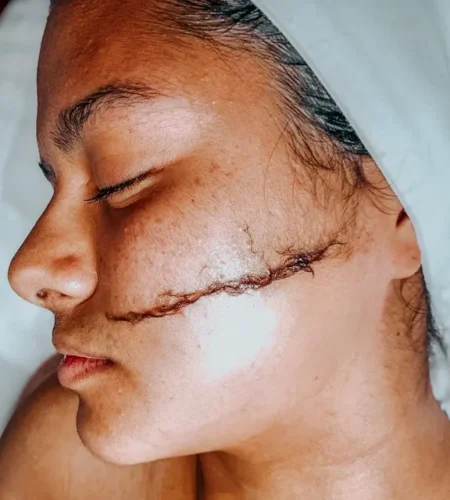 1 hr 15 min
|
$125
(Pay later)
Dermaplaning facial being the best choice for anyone who has fine facial hair, extremely sensitive skin, redness / rosacea, or telangiectasia. This treatment is performed using a surgical blade to gently exfoliate dead skin cells in the Stratum Corneum and removes the vellus hair, commonly known as "peach fuzz", which can trap excess dirt and oil. A noticeable improvement is immediate with smoother texture and fresh skin appearance. Hair returns softly and will not become coarser due to this treatment.
As with any type of exfoliation, the removal of dead skin cells allows home care products to be more effective, reduces the appearance of fine lines, evens skin tone and assists in reducing milia, closed and open comedones, and minor breakouts associated with congested pores.
Dermaplaning near me can be an effective exfoliation method for clients that have couperose (tiny blood vessels near the surface of the skin), sensitive skin or allergies that prevent the use of microdermabrasion or chemical peels.