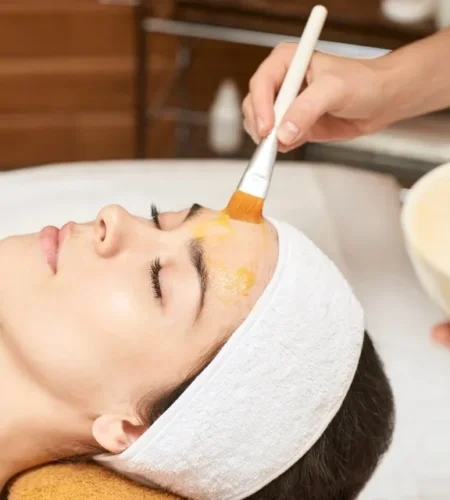 Clear Perfection Acne Remedy Solution is a top-of-the-line skin care service designed to combat acne and blemishes, leaving you with clear and radiant skin. This innovative solution utilizes a blend of powerful yet gentle ingredients that work together to target the root causes of acne, including excess oil production, bacteria buildup, and inflammation.
Excellent Peel to help control excess sebum production and provide strong antibacterial and anti-inflammatory support to acne lesions, provides soothing healing properties to distressed skin. Utilizes 20% Glycolic Acid, Melanin Suppressant and Salicylic Solution. Deep pore extractions included
The Clear Perfection Acne Remedy Solution is specifically formulated to penetrate deep into the pores, effectively removing dirt, debris, and other impurities that can lead to breakouts. This treatment also helps to balance the skin's natural pH levels, which is essential for maintaining a healthy and clear complexion.
What sets the Clear Perfection Acne Remedy Solution apart from other skin care products is its unique blend of natural and organic ingredients, such as tea tree oil, salicylic acid, and aloe vera. These ingredients work synergistically to soothe and nourish the skin while promoting cell regeneration and renewal.
Whether you're struggling with mild or severe acne, the Clear Perfection Acne Remedy Solution can help you achieve the clear, healthy skin you've always wanted.
So why wait? Try it today and see the results for yourself!