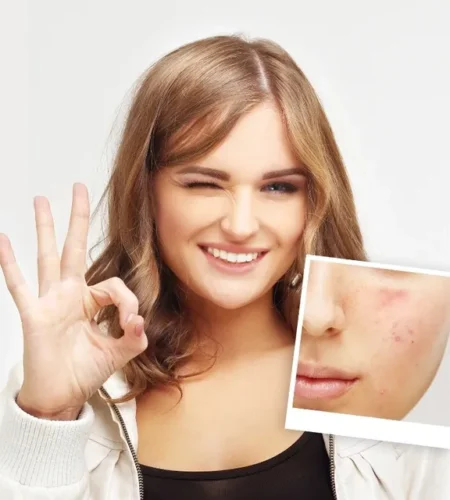 Acne Treatment with Enzymes or Mild Chemical Peel comes with a deep cleansing, extractions of breakouts and blemishes followed by customized enzymes or appropriate chemical peel. This facial is geared towards clarifying the skin complexion.
Acne can be a frustrating and stubborn skin condition that affects many people. Our Acne Treatment with Enzymes or Chemical Peel service is designed to help combat acne by deeply cleansing and exfoliating the skin, reducing inflammation, and promoting healing.
This treatment offers two effective options: enzymes or chemical peel. Enzymes are natural proteins that help to break down dead skin cells, unclog pores, and reduce inflammation. They are gentle yet effective, making them a great option for those with sensitive or reactive skin. Chemical peels, on the other hand, use a specially formulated solution to remove dead skin cells and promote skin renewal. They can help to improve the appearance of acne scars, reduce hyperpigmentation, and unclog pores.
Our experienced estheticians will assess your skin type and severity of acne to determine which treatment option is best for you. They will then customize the treatment to your individual needs, ensuring the best possible results. With regular sessions, you can expect to see a reduction in acne, clearer and brighter skin, and improved overall skin health. Book your Acne Treatment with Enzymes or Chemical Peel session today and start your journey towards clearer, healthier skin.